University of Vienna Biology Building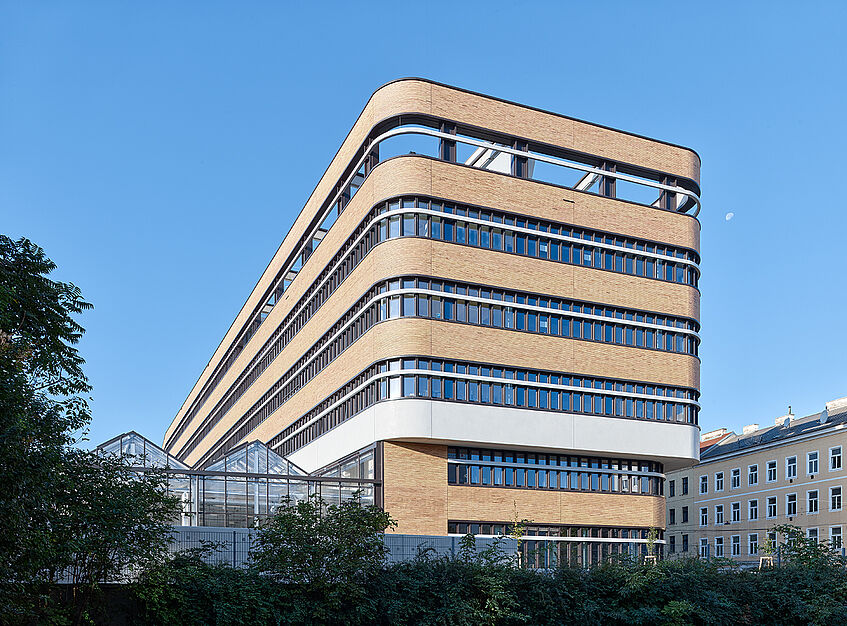 In the last three years, the new Biology Building of the University of Vienna has been built at the location Djerassi-Platz 1 (formerly Schlachthausgasse 43) in Vienna's 3rd district. At the end of May 2021, the Bundesimmobiliengesellschaft as the building contractor and property owner completed the new building and handed it over to the University of Vienna.
The University of Vienna Biology Building belongs to the avant-garde of modern university buildings and provides the spatial conditions for research and teaching at the highest international level.
More than 5,000 students and almost 500 employees find their new academic home at the centre, designed by the Berlin-based architects Karsten Liebner and Marcel Backhaus. Large parts of the Faculty of Life Sciences and parts of the Centre for Microbiology and Environmental Systems Science at the University of Vienna are located at the new building as well as the Biology and Botany Library (Biology Section).
Opening (8.10.2021)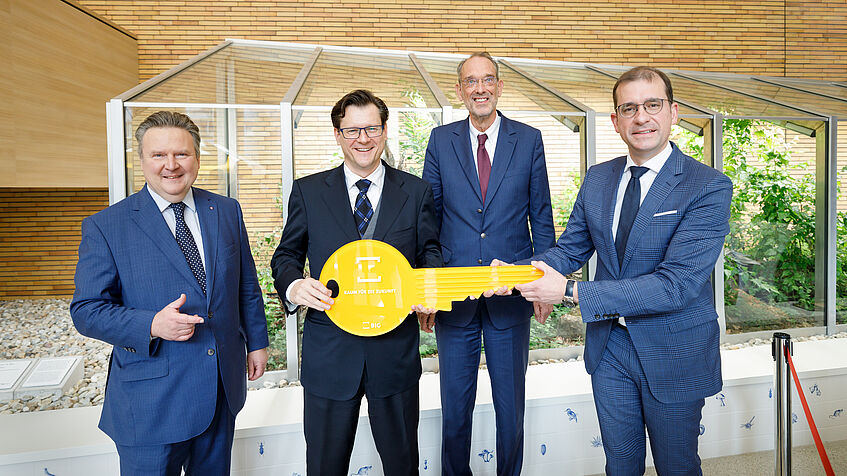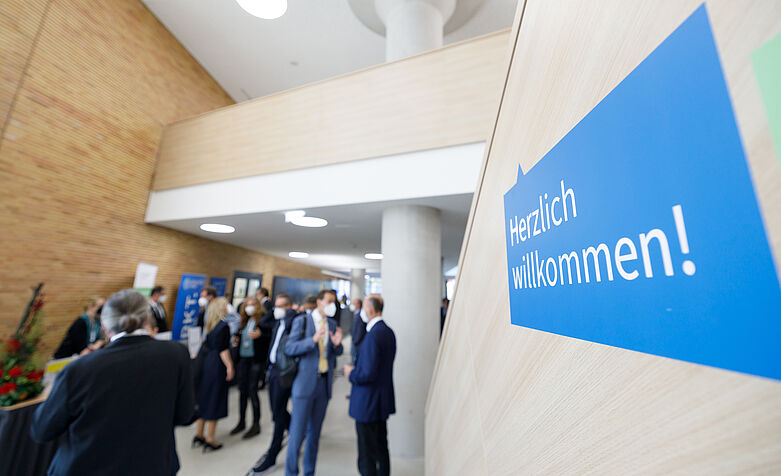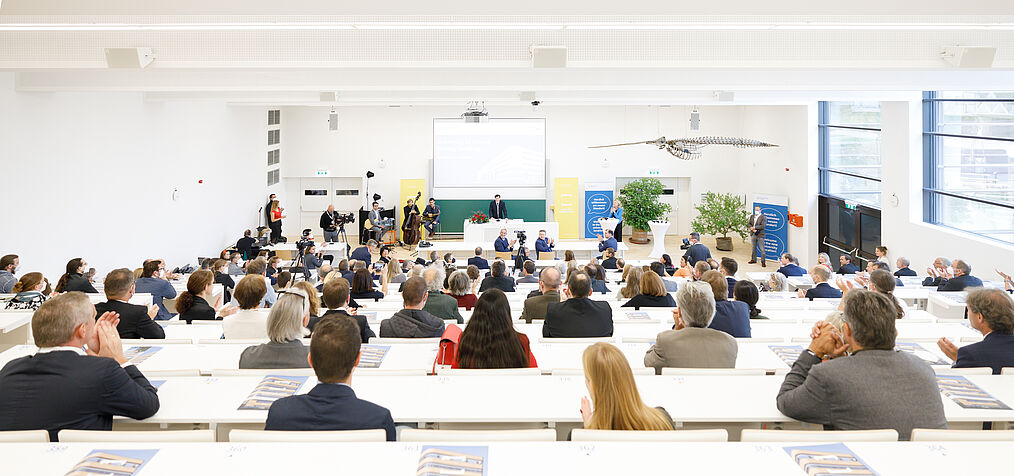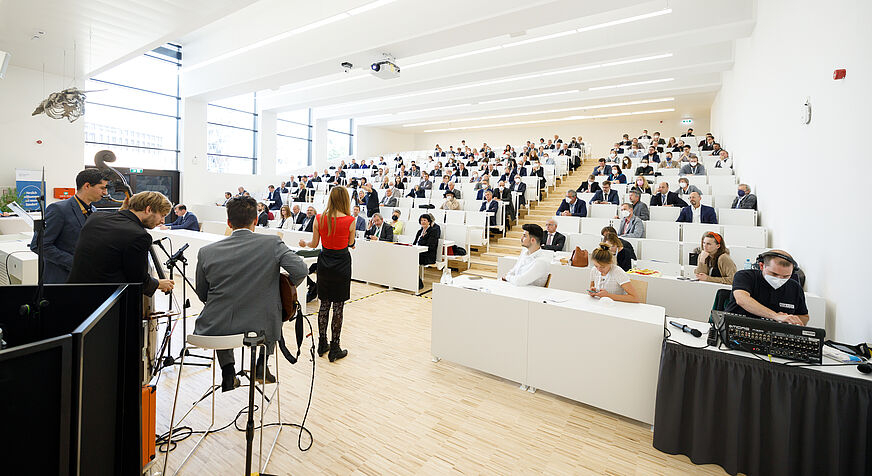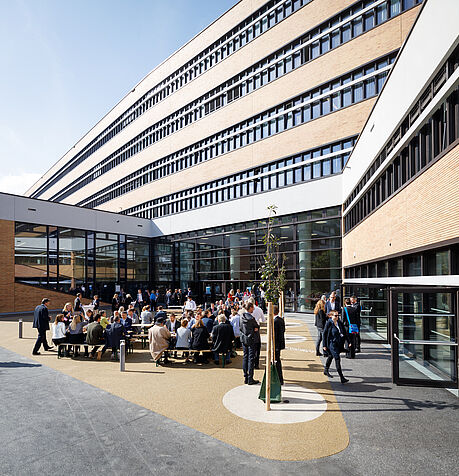 Previous Slide
Next Slide